Yes, this is about a movie.
This is about Tony Stark.
This is about:
That's gotta be one of the crappiest intro of all time. How ironic since Ironman was and is the only hero that for me is cool and possible enough to become a reality. To become an IRONMAN, you just need intellect, charm, and much money. All of which, I do not have. But I could always buy a cobra energy drink and become the other "IRONMAN" if you know what I mean.
I watched this movie more than a week ago, last Sunday to be exact. I went out with my gf, a Downey fan I supposed, while I am not really a Robert Downey fan. The only movie that I can recall that starred RDJ is Only You with Marissa Tomei. Yet, I still mistaken him as Patrick Demsey on that film.
As expected, the cinema houses were full. We went earlier, even earlier than the next scheduled show, only to find out that the best seats on the Red Carpet are taken already, even up to the last full show. So we just settled with the next best thing, the best seats on VIP. It is obvious by now that I am referring to the cinema house in Victoria Plaza, right?
Justin Hammer, Happy Hogan, Pepper Pots, Obadiah Stane (not in this movie), the arms race, Crimson Dynamo, Whiplash. These are the reason why I was not really interested in IRONMAN the comics.
IRONMAN's armory, the Mandarin, his battle with alcoholism, the Avengers West Cost. These things what's makes its comic book runs, quite intriguing. All of which were not in the movie. Ok, I concur that you cannot put everything in a cramped up movie. But IRONMAN without its armory is like peanut butter sandwich without the peanut butter. (WOW!!!)
The movie is good but not great. Good enough to entertain you, but not that great as to have a profound effect on me after I went out of the cinema house. It has humor, drama, impressive special effects, respectable acting, even though with not so intriguing of a plot and less action than expected. This is still IRONMAN. It was still fun and worth the cost, the time and the wait.
Anyway here are my findings, mostly not directly related to the movie, quite a mouthful, but I avoided sounding like a geek as much as possible.:
1. The sexiest comic book heroine ever in the universe is Psyclocke, my high school crush. The black widow cannot hold a candle to her, when it comes to hotness. In the movies, Psyclocke is one of the ugliest characters ever. More so compared to black widow in IRONMAN. This is unfair. This is injustice. Here is the proof: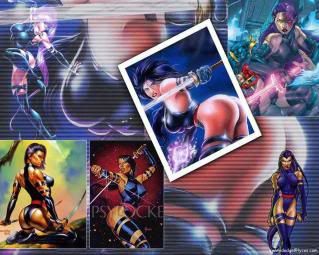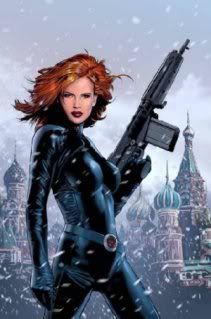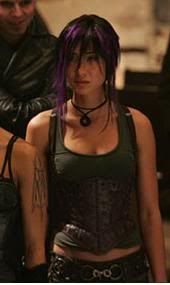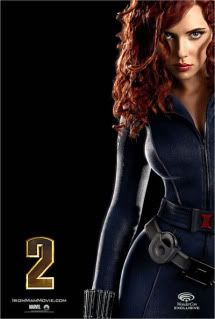 2. Whiplash is actually just a secondary villain. Despite so, he was really cool in the movie. He appeared formidable.
3. The only good thing about Gaisano Cinema Malls are its sure seats. The screen is mediocre, the sound is bad, no, terrible.
4. There is an alternative ending/ epilogue to the movie. The one you saw probably involved the discovery of Mjolnir (Thor's hammer). The second one has screen caps as found below: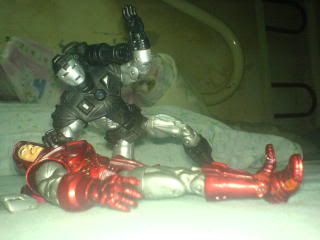 As parting shot, I will give to you the best IRONMAN MTV out there. The 1960's cartoon classic.
Enjoy!!!